Company Information
Everlasting Iron Works was founded in the early 1990's, and since then, the company's main goal has always been to produce "the highest quality products that everyone can afford".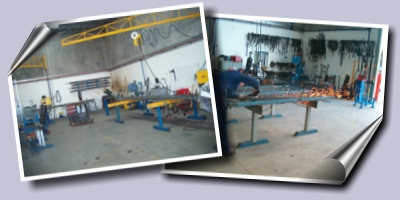 We have stayed true to this philosophy though our evolution as a company which is now one of Australia's largest wrought iron manufacturers. Our aim is to provide you with high quality local components, made by skilled local labour, in our manufacturing and fabrication facility in Keilor East, Victoria, Australia. Whether you buy ready made components from Everlasting Iron Works, or employ Everlasting Iron Works to produce a customised design for your home, you can ensure it will not be cheap, light imitations from overseas, but rather high quality local components made from local steel.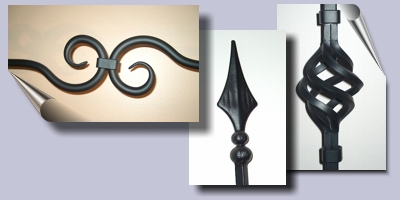 As a customer looking for the iron work of your dream home, you will not be disappointed by our proven track record of providing the best looking, and highest quality Balustrading, Gates, Fences, Window or Door Grilles. With countless examples in our arsenal, your biggest difficulty will be choosing between the many classical and modern designs. Of course if you happen to have a design of your own, Everlasting Iron Works can quickly turn your thoughts into steel while never compromising on quality. Come and visit our incredible showroom now, to become inspired, and start realising your plans.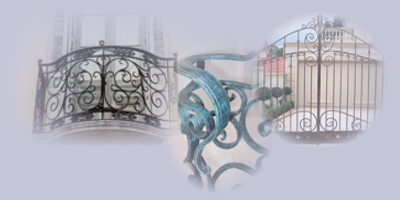 As a commercial customer looking for iron components, you will quickly find that due to our large factory setup, and countless machines providing automation, we have the ability to manufacture balustrade, gate and fence components for other manufacturers at extremely competitive rates. Often, we have found in the past that once a wrought iron fabricator calculates the REAL cost of producing components such as scrolls or balustrade panels, including the material cost, labour cost, time wasting cost, services and tool wear costs, they quickly decide that it's far more cost effective to let Everlasting Iron Works provide individual components in speedy turnaround times. Talk to us soon about your particular needs, regardless of how specific they are, or how custom your components may be, we think that you will be convinced we are a highly competitive alternative